There is still a focus on vintage styles for this season. Catwalk trends are for soft and not overly structured hairstyles with beautiful hair decorations in abundance!
There are lots of gorgeous vintage styles around, with something to suit everyone! However, I always suggest having a hair trial with your stylist before your big day so your mind is at rest and you know how you will ultimately look on the day itself!
Hair condition is key to achieving a shining mane. Here are my three top tips to achieving perfect vintage styles…
Achieving perfect vintage inspired wedding hairstyles
1. You'll need to start working on the condition of your hair about five months before your wedding, so treat yourself to some professional at-home deep conditioning treatments, to make sure your hair is in great condition before your big day. Make sure you use a regular hair treatment masque designed for your hair type.
2. To compliment your twice weekly deep conditioning treatments, treat yourself for a monthly in-salon backwash treatment. In salon treatments are more intensive and you feel like you're treating yourself too!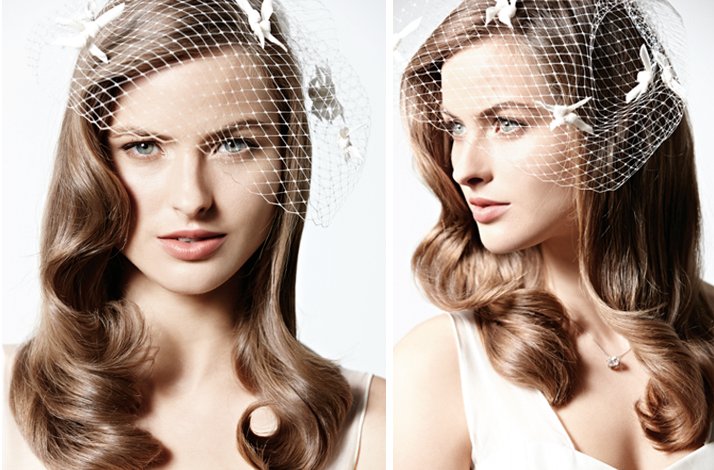 3. Regular trims are also a must to keep split, dry and damaged ends to a minimum. Think about visiting your hairdresser every 6-8 weeks to keep your hair in optimum condition.
"I think that the most important thing a woman can have- next to talent, of course- is her hairdresser." ―
Kate x